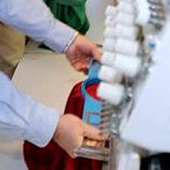 The right tools for the job
Experience. Solutions. Results.
Your logo can be beautifully embroidered by creating a pattern to be sewn with needle and thread on a computer controlled embroidery machine to richly depict your logo and related text. A logo embroidery design can be composed of several thousand stitches using several different colors of thread. Although the actual sewing of the embroidery process is usually computer controlled, the art of creating the pattern, called "digitizing" will ultimately determine the final quality of the embroidery.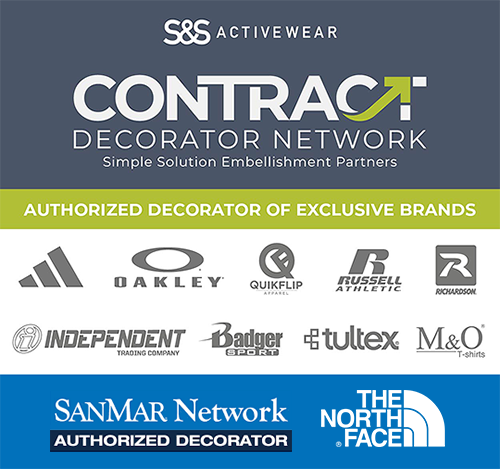 Embroidery is done in house which is why you never have to pay more for high quality work or to be treated as a friend and valued customer. The satisfaction of our customers is critical to us and we'll do whatever it takes to deliver the highest quality product with the fastest turnaround possible. We don't do screen printing, pens or coffee mugs... we are dedicated to embroidery; it's what we do best.
Please give us a call at (281) 345-0088 or contact us with your artwork or ideas. Let us help you make your projects come to life. We value your business and look forward to growing with your company.